Nominations For Candidates For Committee Positions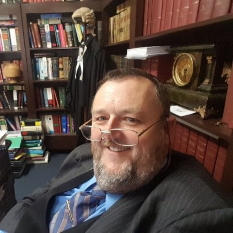 Raymond Broomhall, LLB GDLP
President, Leader of the Party
Raymond Broomhall is a Barrister at Law and specialises in extremely complex matters and has repute for his lateral thinking and for finding solutions outside of the square. He revels in working on matters that have been placed in the 'too hard basket' by other legal practitioners. He is in high demand throughout the world for his work on electromagnetic radiation issues and is considered to be one of the leading advocates in this field. He has an extensive law library and a large collection of early colonial law which assists him greatly in widening his knowledge of the Common Law. 
Raymond holds chambers at Michael Kirby Chambers, he is a member of the Australian Bar Association, Tasmanian Independent Bar, Law Society of Tasmania, International Society for the Reform of Criminal Law, International Lawyers Action Network and the J. Reuben Clark Law Society.
Raymond has appeared in the High Court including all Commonwealth Courts inclusive of the Full Federal Court and the Family Court. He has appeared in all Tasmanian Courts and various South Australian, New South Wales and Queensland Courts and has provided advice in all jurisdictions.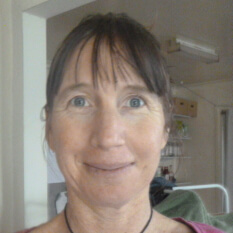 Samantha Dingle
Ordinary Committee Member
Samantha is a parent who loves learning and wants to make the world a better place in as many ways as she can. Supporting the health and safety of herself, her family, and others continues to motivate her to 'be the change', and she is keen to collaborate with other like-minded individuals.
Samantha has researched health related matters, and being concerned about radiation dangers, discontinued using her mobile phone in 2020. Research into Health related issues inspired her to manage an autoimmune condition and the health of her family with minimal medical intervention, to explore dietary and lifestyle options, to question the directions of others, and has also led her partner and herself to choose to homeschool their younger children.
Samantha has a Certificate III in Children's Services, a Working with Children Check, and is in the process of completing a Certificate VI in Community Services. She has also started studying Project Management this year.
Samantha loves reading, sunbathing, walking and yoga, and gardening with a preference for permaculture, and plans to be involved with developing an eco-village in the near future.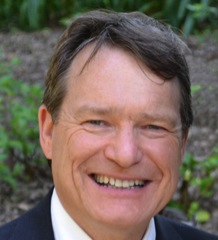 Tim Sawyer
Ordinary Committee Member
Tim's professional qualification is in the field of Nuclear Medicine which involves the study of radiation safety and protection. Combined with over 25 years' experience in education and the health sector, he has a sound understanding of the effects of radiation on health.
Since 2014 as a Geovital Geobiologist Tim has assessed numerous homes and businesses throughout Adelaide and South Australia. He also provides EMF mitigation advice on house plans and can assess the land before a house is built. He is available for public speaking on EMF mitigation to improve health and wellbeing.