The Committee members of the No5G Party are:-
President – Raymond Broomhall
Vice President – Lesley Kinney
Secretary – Enca Crosbie
Public Officer – Nick Manevski
Daniel Taylor
Dave Bourke
Jane Saeger
Mike Grant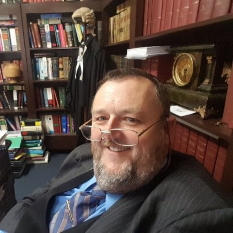 Raymond Broomhall, LLB GDLP
President, Registered Officer, Leader of the Party
Raymond Broomhall is a Barrister at Law and specialises in extremely complex matters and has repute for his lateral thinking and for finding solutions outside of the square. He revels in working on matters that have been placed in the 'too hard basket' by other legal practitioners. He is in high demand throughout the world for his work on electromagnetic radiation issues and is considered to be one of the leading advocates in this field. He has an extensive law library and a large collection of early colonial law which assists him greatly in widening his knowledge of the Common Law. 
Raymond holds chambers at Michael Kirby Chambers, he is a member of the Australian Bar Association, Tasmanian Independent Bar, Law Society of Tasmania, International Society for the Reform of Criminal Law, International Lawyers Action Network and the J. Reuben Clark Law Society.
Raymond has appeared in the High Court including all Commonwealth Courts inclusive of the Full Federal Court and the Family Court. He has appeared in all Tasmanian Courts and various South Australian, New South Wales and Queensland Courts and has provided advice in all jurisdictions.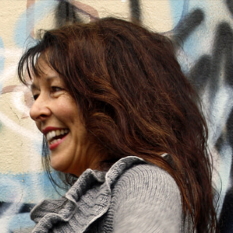 Dr Lesley Kinney
Vice President
Lesley has been an environmental activist for 40 years beginning with the Franklin River Blockade. Lesley has a background and career in the performing arts, including stints with Opera Australia, the Victorian State Opera and various national tours with musicals.
She currently fronts a rock band and is vocalist in a rock duo. She has taught art, music and dance in high school and evening college and is an exhibiting artist. She has a doctorate in Egyptology and is credited with a number of publications including a monogram, numerous book chapters and peer reviewed journal articles.
She has acted as a referee for the Journal of Egyptian Archaeology and the UCLA online Encyclopaedia of Egyptology. She is particularly concerned about the effects of EMF's on wildlife and ecosystems and has privacy and health concerns regarding the smart grid.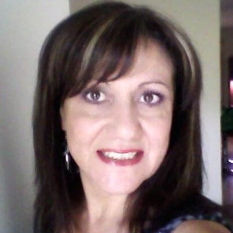 Enca Crosbie
Secretary
Enca is a registered kinesiologist and owner of a busy practice based in Adelaide. She has helped many of her clients improve their health and emotional wellbeing. Her aspiration is coaching others to live balanced, healthy, and happier lives.
With over 30 years in both public and private sectors, Enca has experience in strategic procurement of information and communications technology for the South Australian Government. With skills in contract management, project management and risk assessment.
Enca is a founding member of the No5G Party Committee and holds the position of Secretary and brings her strong organisational skills to the party. She is a founding member of Safe EMF Education Network (SEEN), a not-for-profit organisation based in South Australia. She currently holds the position of Chair on the SEEN Committee. Enca is committed to helping to create safer place to live by promoting public awareness and educating the community and local councils on the known risks associated with electromagnetic radiation from wireless technologies. She advocates for holistic truth, basic human rights, and freedom from technocracy.
Cert. IV in Kinesiology, Dip. of Kinesiology (Part of) HLTAP501C, HLTCOM503B, HLTNUT610B (Australian College of Vibrational Healing), Nutrition & Toxicity, Energetic Structure of Man and the Universe (Melbourne Applied Physiology).
Adv. Dip. of Government Management.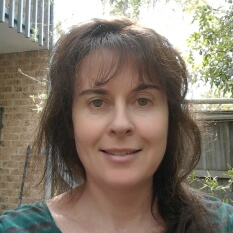 Sophie Stack
Treasurer
Sophie is the Treasurer of the party and holds a Cert III in Accounting. She has strong skills in office administration and customer service. She has held several long term positions in the private sector, the most recent being a fourteen year position in the area of payment dispute resolution.
Sophie is keen to help conserve the environment. In 2019 she organized and hosted a local screening of ocean-environmental film Rubber Jellyfish and has also been involved with Greenpeace. Sophie is very interested in health, wellbeing and natural therapies and in the last decade gained valuable first-hand knowledge in this area whilst recovering from health issues.
When opportunity presents, Sophie gets out and creates awareness in her community about the health implications of 5G and about how we can challenge its safety on health grounds. She has been involved in two community efforts to oppose cell towers.
Sophie believes that an ongoing and rapid decline in regard for the health of humans and the environment will be what awaits us – unless we take action now.
Bachelor of Arts Degree (Macquarie University)
Cert III in Accounting (TAFE)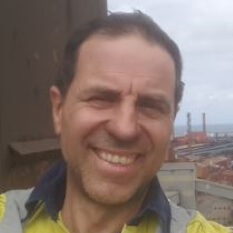 Nick Manevski
Public Officer
Nick is an electrical technician with 32 years' experience. He holds an Advanced Certificate in Electrical Engineering and a Diploma in Applied Science (Building).
With this experience, Nick appreciates the importance of work, health, and safety requirements working in heavy industry. 
Nick joined the No5G Party Committee because as a Father and husband he is passionate about health and wellbeing. He has concerns about the deployment of wireless technologies closer to homes and schools, and the related health issues and how this may impact his family and the wider community. 
Nick volunteers his time in the community and holds the position of Secretary at his local Church. Born and raised in the Illawarra region, Nick is a novice gardener, and enjoys swimming and listening to reggae music.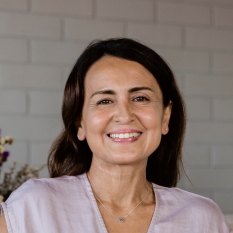 Rebecca Staples
Committee Member
Rebecca has over 20 years' experience as a qualified Psychotherapist specialising in Clinical Hypnotherapy. She also runs her own business as a Digital Content Writer, focusing her services more recently on content and blogs in areas of alternative therapies, clean living and environmental concerns.
Rebecca joined the No5G Party after realising that electromagnetic frequencies were a big concern, not only to our health and the health of our children but also the impact it is having on our eco system. She offers her services as the party continues to grow, helping to raise awareness within the community and via online platforms – on the implications of 5G, which is currently inadequately tested on humans, animal and plant life.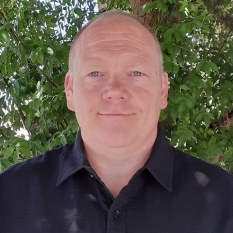 Daniel Taylor
Committee Member
Daniel Taylor is a Western Australian raised in a working class family. He knows the value of good ethics and commitment. Daniel places a high importance in life to helping others, especially the most vulnerable in society.
Daniel has long recognized the lack of true and proper representation of the people's will by those elected to do so. He recognises the need to support candidates who would truly seek out the will of their electors and fight in parliament accordingly.
Daniel founded the NO WIFI IN SCHOOLS campaign in early 2019. To raise awareness and strive for the protection of our community's children and the wider community from the harms posed by wireless radiation. Daniel soon after joined a network of Australians seeking solutions.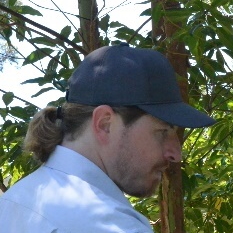 Dave Bourke
Committee Member
Dave has been a technician across various fields for the past 20 years including Audio, Electronics and more recently Telecommunications, Cabling and EMF Testing. Dave is committed to assisting clients who are interested in remediating their exposure to electromagnetic fields.
Dave joined the No5G Party Committee after seeing how many people with environmental illnesses, such as electromagnetic hypersensitivity, are not easily able to have their illness recognised or receive assistance in Australia. Dave offers his technical understanding from two decades of working as a technician and more recently continuing his formal education, to assist the No5G Party with the technical matters behind radio, electronics and telecommunications.
Diploma Telecommunications Engineering (Lidcombe TAFE), Registered Telecommunications Cabler (TITAB), Electromagnetic Field Testing Technician (ACES).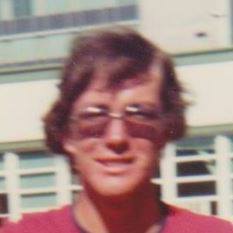 Mike Grant
Committee Member
Mike is the web developer for the No5G Party. He has worked for 20 years in the news media industry in Sydney, with experience in distribution logistics. He has also worked in various factory and warehouse logistics jobs over the years.
Having misspent much of his youth and disposable income in video arcades, Mike's interest in computer games has expanded to include graphics, animation, music and web design.
Mike has experience in analogue audio and video technology and is expanding his skills to include digital audio and video. He is also interested in space exploration, science fiction, and classic rock music.
Mike believes that all life is sacred and needs to be protected, especially from dangerous technologies like wireless 5G that are being forced upon us and the environment without any regard for safety.